From Our Customers
Amazing quality and clean designs.
Upgrades that can take an outboard motor to the next level.
Great customer service and fast shipping.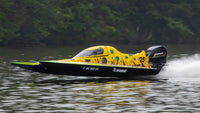 About
Located in West Michigan, OX Performance Products grew from the need for quality parts for friends and family.
Alex Dougherty started the company in early 2020.
With the ability to create anything on your wish list, we would love to be a part of your project! Alex is also an authorized distributor for Klotz Synthetic Lubricants.
Please don't hesitate to contact us with any questions or concerns:
alex@oxperformanceproducts.com